General
Design Name
Breadboard Power Supply Stick 1.8V-3.3V
Design Upload Date
2015-06-24 23:18:16
Board Dimensions
5.46 by 1.65 cm
License
Creative Commons Attribution 4.0 International
PCB Properties
Minimum Trace/Spacing
6/6 mil
Surface Finish
HASL (with lead)
Designer's Description
SparkFun Breadboard Power Supply Stick - 3.3V/1.8V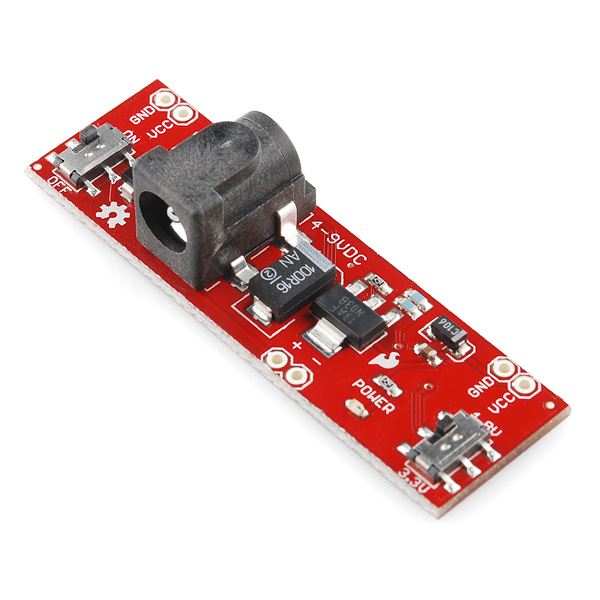 SparkFun Breadboard Power Supply Stick - 3.3V/1.8V (PRT-10934)
This is a simple board that takes a 4-9V input voltage and outputs a selectable 1.8V or 3.3V regulated voltage. All headers are 0.1" pitch for simple insertion into a breadboard.
Repository Contents
/Hardware - All Eagle design files (.brd, .sch, .STL)
/Production - Test bed files and production panel files
Product Versions
Version History
License Information
The hardware is released under Creative Commons ShareAlike 4.0 International.
Distributed as-is; no warranty is given.